COMEDIAN STEVIEWEEVIE DISSES JAMIE FOXX AS HIS REMAKE OF A NOTORIOUS BIG CLASSIC "HYPNOTIZE: A HIP HOP MUSICAL PARODY" REACHES 3.5 MILLION INTERNET VIEWS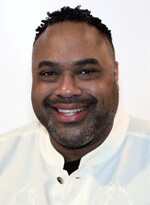 Posted January 15th, 2013 @ 9:25am

Comedic Actor Stevieweevie
Nationwide (BlackNews.com) -- After training at the American Comedy Institute, comedian StevieWeevie jumped right in. Since then, he's been fortunate to work on his craft by performing on stages such as; Gotham Comedy Club, The New York Comedy Club, Tommy T's Comedy Club, The J Spot Comedy Club, the Hollywood Improv, HaHa Comedy Club, The Laugh Factory and Carolines on Broadway to name a few.
Some of his career highlights have included Nephew Tommy's "50 Comics Deep" in Columbia, South Carolina, the Bay Area Black Comedy Competition in Oakland, California and J. Anthony Brown's "So You Think You're Funny" in Los Angeles, where he was a Semi-Finalist. He's also opened for B-Plat, Reginald "Bruh Man" Ballard and Rob Cantrell. One of the most memorable moments was a personal invite from Louis CK to appear on his show. Although, Stevie was in Los Angeles during the same day he needed to be in New York, it was an honor to be recognized.
With comedy classes under his belt, Stevieweevie thought it would be a natural progression to take an acting class. He attended an intensive actors' workshop at TSAW (The Tasha Smith Actors Workshop) conducted by Tasha. He went on to take a private acting lesson with casting director Wendy McKenzie of In the Wink of an Eye in New York City, as well as her ART of the AUDITION acting class. More recently he attended the Truth in Performance ~ Acting Seminar conducted by Tracy "Twinkie" Byrd of In the Twink of an Eye, LLC.
Using both comedy and acting, Stevie has created quite a niche for himself with his many music parodies. It has proven to be extremely successful for him. His success at creating these parodies had gained him exposure with over 1 million online views producing three "viral" music video parodies, until now!
With the help of his dream team, Amotion of Deep Flow Studios as well as Film Maker Tee Platinum of the Clinton Media Group, Steveieweevie has accumulated a whopping 3.5 million views on his latest work, giving him a total of over 4.5 million views collectively!
Collectively his videos have been viewed on Worldstar HipHop, iLP Video, YouTube and VLADTV, Funny or Die, MP3Waxx and Coast2Coast Mixtapes. Having so many views has landed him a featured article in "Big in Da Streetz Magazine" dubbed "The Funniest Man in America."
Watch the Notorious Big Classic "Hypnotize: A Hip Hop Musical Parody" online at:
www.youtube.com/watch?v=L1ihdIWZsg4--
For information on upcoming videos and performances of Stevieweevie go to his Facebook page, and also follow Stevieweevie on Twitter and Instagram. Additional information is also available at www.stevieweevie.com
CONTACT:
Bernadette Holder, Principal/Publicist
Quantum Public Relations
bholder@quantumpr.com
323-302-4563 (o)
818-277-9651 (c)